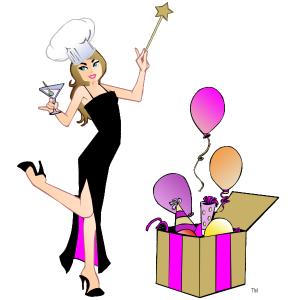 "Life of the Party, Always!" is about creating special food and entertainment occasions with friends and family. It's also about bringing the family around the dinner table with easy, flavorful everyday kinds of food.
The kitchen is often the warmest place in the home, the gathering spot, the center of family life and entertaining. Cooking for people you care about can say I love you in ways that words just can't express.
Sharing food is a lovely way to create a home, to create connection, to create celebration, to embrace family and friends. Make any occasion a memorable one, even if it is just Tuesday night's dinner – because life is supposed to be fun!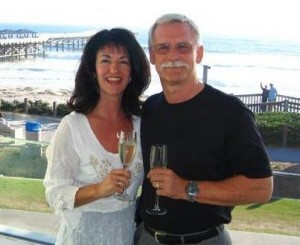 It takes a very special man to be married to a food blogger….I am married to just that man! David is my answer to all things technical, he is my biggest fan and officially the head guinea pig! He is extraordinarily patient, even when he's nearly starving to death, waiting for the last picture of the food he has been smelling for hours to be taken. He rolls with me when I am discussing our next meal while still consuming our current one, tolerates every available space being filled with food photo props and is the kindest man to share a failed recipe with! I could not have created this website without his hours of help, expertise and encouragement, especially when I had my moments of doubt. Thanks Honey!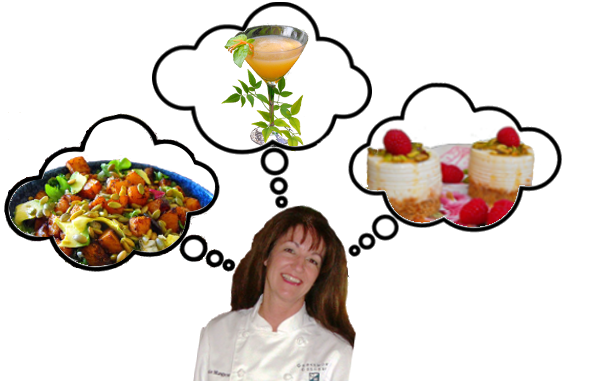 I love thinking about food, making food and eating food. In fact, I actually dream in food! I know a person can have multiple passions and not enough time to explore them all. The time has come to follow my food dreams and a new phase of life.
For the last 30 years I have helped people achieve the dream of home ownership through the real estate and mortgage industry. While this was very satisfying, it was also challenging and stressful at times. I found myself escaping through food. The creativity and all out freedom to experiment with my favorite medium, food, satisfied my soul!
Parties come in all sizes. In my mind if food is involved, it must be a party! Whether it is a large celebration, a small dinner party or the family meal, there is no reason why you can't put something yummy on your plate. Remember, the perfect bite is like a party in your mouth!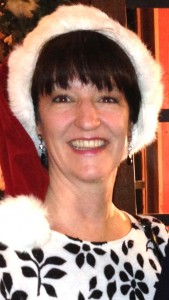 Like you, I entertain at home, but I also love to go out on the town with friends. I became a better hostess at home by dining in a restaurant that understood the importance of great food, creative presentations and fabulous service. I discovered there are a lot of little things you can do to make any occasion involving food and entertainment with friends special!
There is an art to being the life of the party, whether it's a big bash or an intimate evening, and I've had the joy of exploring it for years. There were times when I had to throw all the dirty dishes, pots and pans out into the garage because I ran out of time and my guests were arriving. That was way too stressful for me and my husband, so I had to find a way to have a great party and have a great time doing it too!
I learned that planning helps a lot but more importantly you just have to roll with whatever happens, have fun and as Julia Child would say, "Never apologize." Julia is my greatest inspiration and I try to follow her advice: "Learn how to cook. Try new recipes, learn from your mistakes, be fearless, and above all, have fun."
I took the plunge into culinary classes in the evening at our community college and had a great time! Instead of trying to cater a party, which is what everyone thought I should do, I decided to share with you the ups and sometimes downs of creating terrific food and entertainment so you too can be the life of the party! And so, "Life of the Party Always!" was born out of our family kitchen, from my heart to yours.
I hope you will join me and be inspired to stir up your inner party elf!
Festively Yours,
Michele