Holiday celebrations are festive, special, colorful, and exciting, especially because of the people you share them with. The possibilities for decorating are nearly endless. But it is the food that brings everyone together, especially in the kitchen! When I was growing up, we all congregated in the kitchen because this is where the action was and you might just be able to grab a quick nibble of something before it hit the platter!
Recipes can be traditional for each holiday or they can be very personal based on your own childhood experiences. I have put together ones that reflect my holiday memories and I hope they will inspire you to remember some of yours and create the magic of holidays past into holidays present.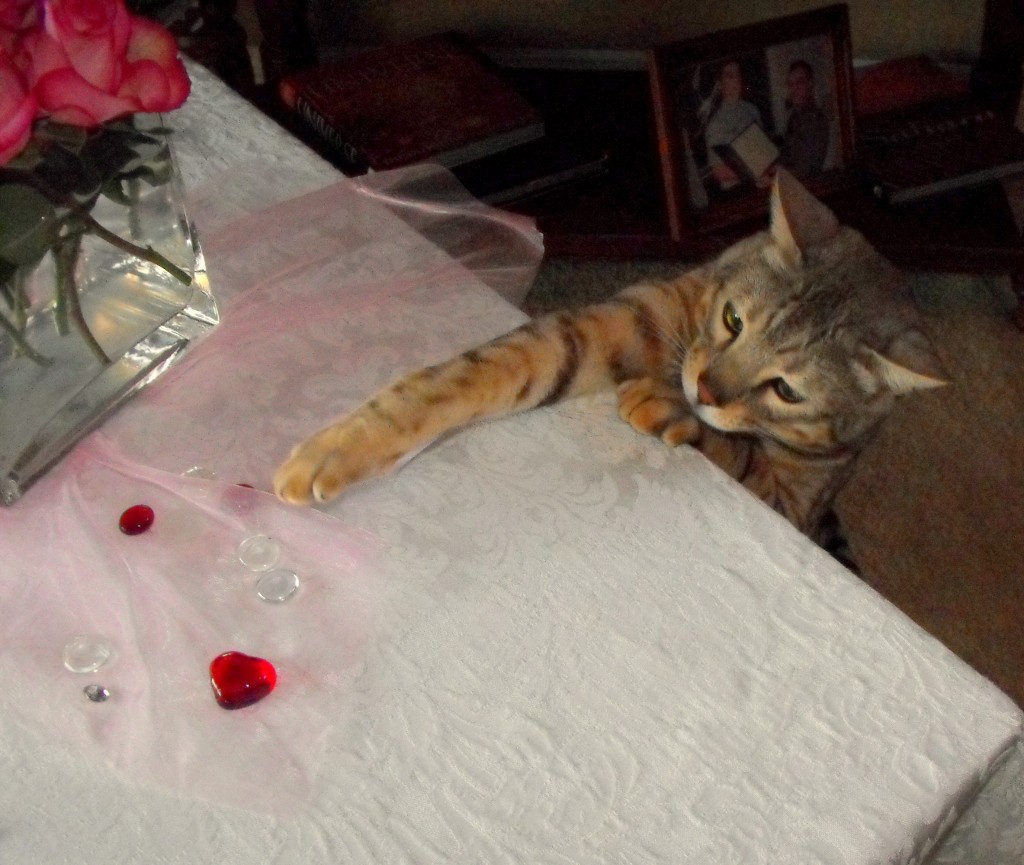 Sometimes you just need a little help from a friend! My cat Kato and the "helping paw".