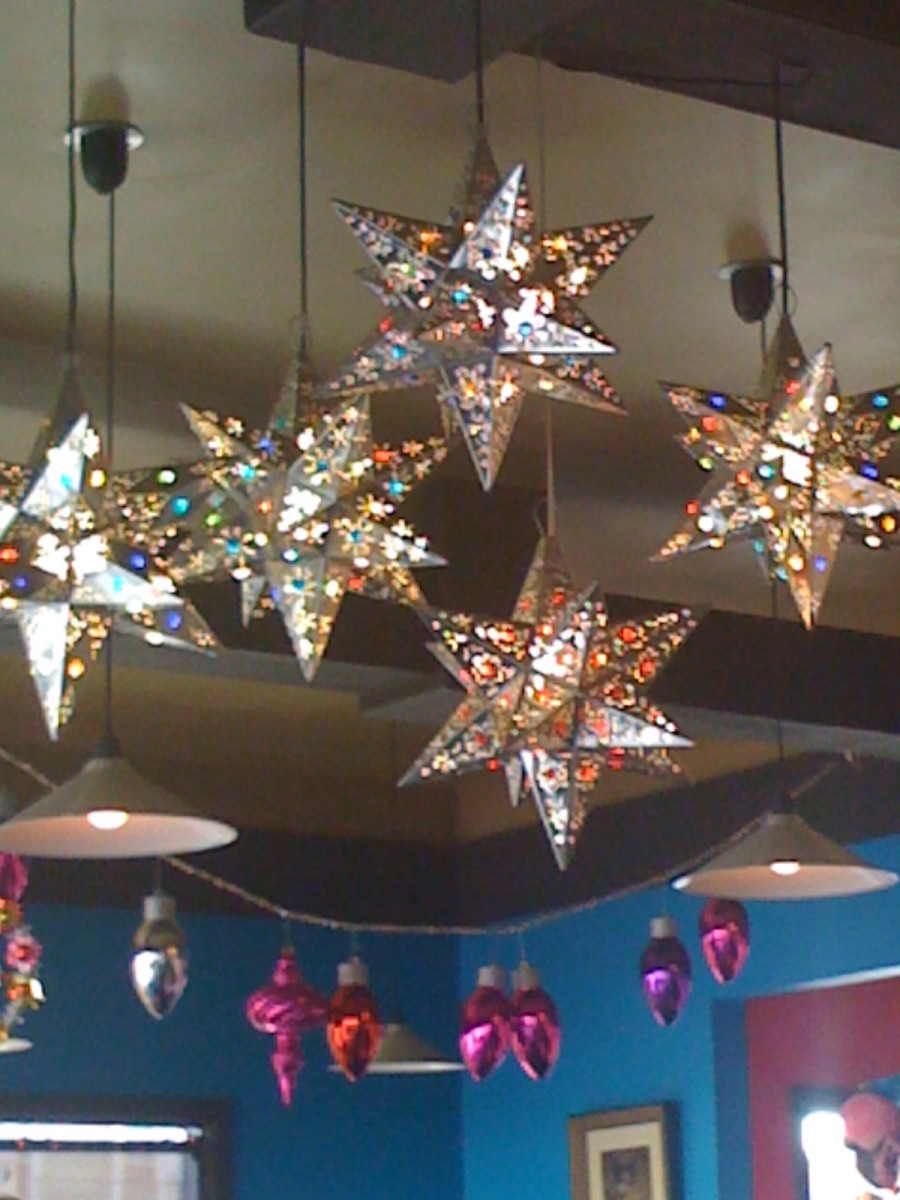 On New Year's Eve we popped into Barrio Star to check out the latest Isabel Cruz restaurant. First impressions are so important because it sets up your expectations for the rest of your experience. A young lady was walking away from the door into the kitchen when we arrived. She noticed we had entered and immediately turned around to greet us.
What we find so often is the staff is not really paying attention to their surroundings and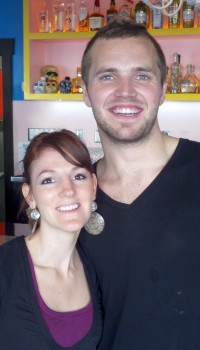 seems, at times, to be oblivious to the customer. Not so with Shea. She seemed genuinely happy to see us and lead us to our table.
Thomas then appeared to welcome us and tell us about the specials, cocktails and his favorites. He was upbeat and focused on us while he was taking our order even though he had 6 other tables that he was attending to also.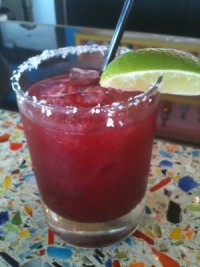 My husband ordered the Blackberry Jalapeno Margarita and I had the Blood Orange Margarita. Both were very good but there was this indefinable quality about his cocktail that said Mexico at the first sip.
If you have been down to Baja and further south and had their margaritas, you know what I am talking about. There is a flavor note that you only find in Mexico. The tequila, maybe the jalapeno, possibly both, added a deep smokey flavor to the margarita that we just love.
You could taste the heat from the jalapeno but it was a background flavor and did not overpower the drink.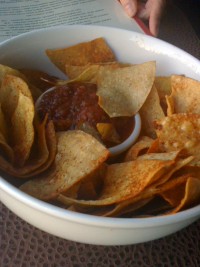 We had a bowl of chips and salsa while we waited for our lunch. The chips were freshly cooked and seasoned with chili powder, salt and cumin. They were not complimentary as you find in a lot of the chain Mexican restaurants but we already had the feeling that the food, based on our drinks, were not going to be the chain style quality. It is the quality of the ingredients, always fresh and local and the time spent on the layers of flavors that make this restaurant a bit more pricey than your usual Mexican fare.
When our entrees arrived I hoped that what my eyes took pleasure in would be delivered to my taste buds. I must say I was not disappointed. My husband had the Tortilla Soup with Grilled Chicken and I had the Chile Relleno special. His soup was just the right texture and the flavor of the spices and the tortilla were a perfect blend in the broth.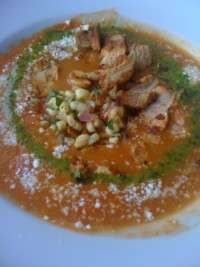 The presentation of my Chile Relleno was artful and delicious. The chili was roasted and stuffed with jack cheese but not breaded so that the flavor of the chili came through and was not weighed down with an egg batter.
The Relleno was place on top of a bed of rice and sweet corn and then topped with several grilled shrimp and a Mexican crema. Drizzled around the edge of the plate were two circles of a green cilantro lime sauce and a red chili sauce. When I combined a forkful of each element of the dish is was the perfect bite. All the flavors enhanced each other and it was delightful.
If you spend any time cooking, you will know the difference between an entire dish that took some time to make and one that took time for each component to be prepared. That is the difference between quantity dining and quality dining. I will always prefer to have a smaller portion done very well than a large portion that is average.
If you are looking for a lot of food to fill you up, this is not the restaurant for you. But if it is food that has distinctive flavor, a healthy approach and a beautiful presentation then you will have arrived at the right place.