We celebrated Boxing Day on Dec 26th in the El Dorado Wine Country by gathering up a box (case) of wine from several of the local wineries. This was a tough job but we felt we had to do our part. My brother Brett, his wife Kelly and my husband David helped me get the job done. We had been to the other wine country areas around our state but had never been to the foothills of the Sierra Mountains to experience their wine. Home to some of the oldest vines in California, this area is renowned for growing grapes that have intense fruit and deep color. And the people were incredibly friendly and had a great respect for each other as wine makers. What a delight it was!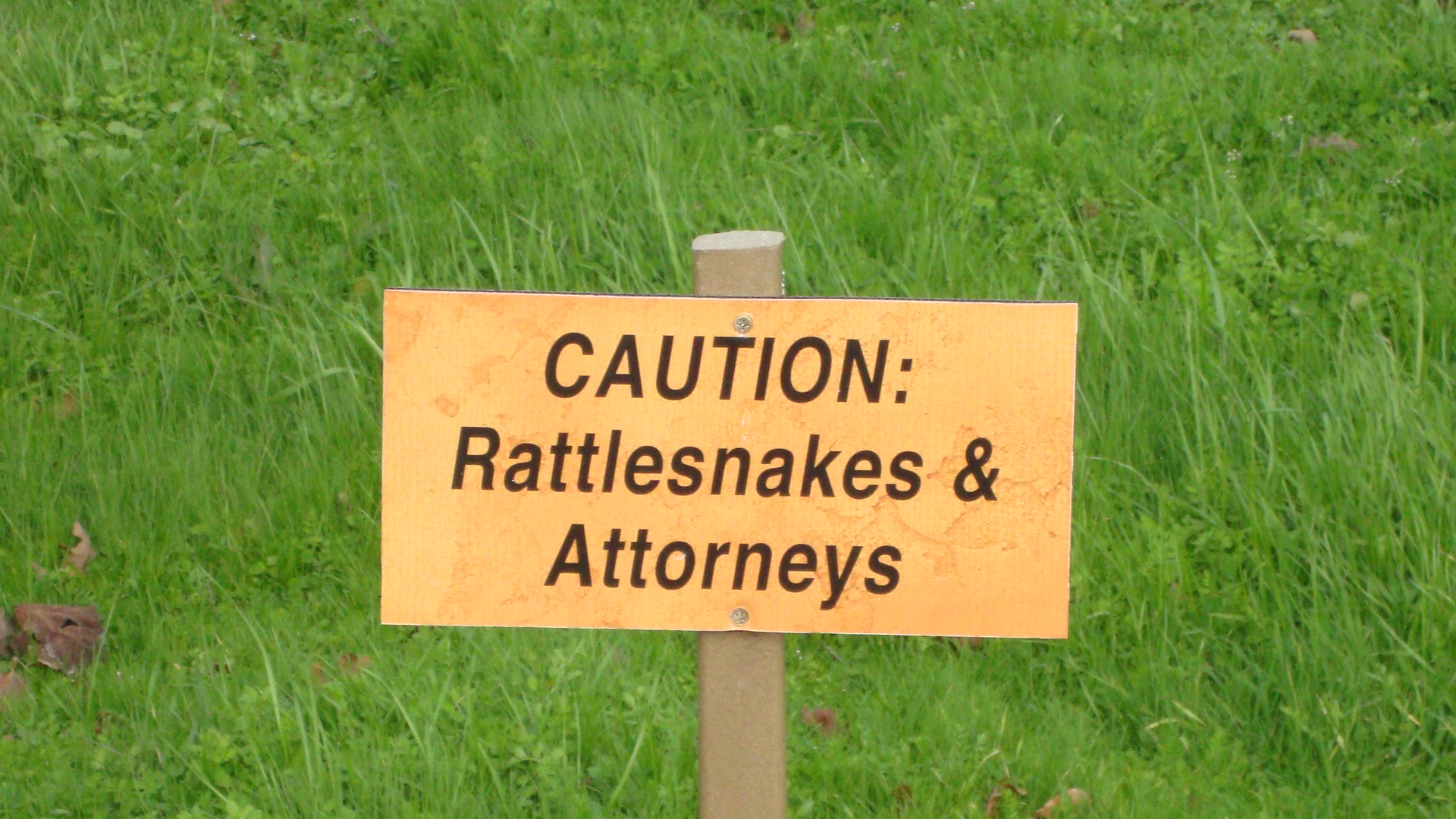 Villa Toscano Winery was our first stop as we headed into the Shenandoah Valley. It felt like you had stepped into Tuscany with the beautiful architecture of the winery. We had to chuckle when we saw the warning signs as we approached the tasting room. It was not to warn about drinking too much of the grape but of the creatures they shared the land with.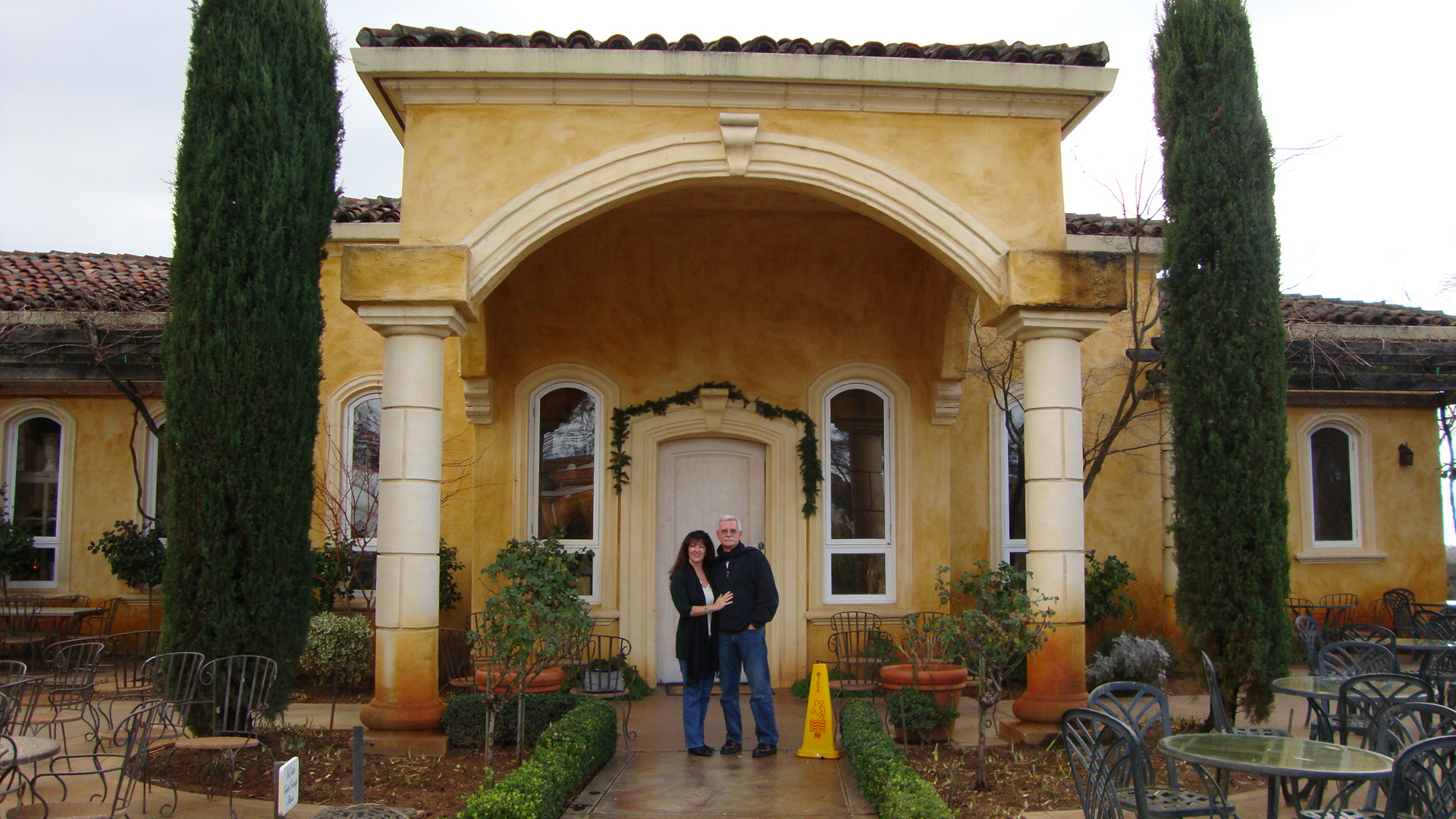 We barrel tasted a very nice Tempranillo and Barbera but the indisputable group favorite was the 2007 Fox Creek Old Vine Zinfandel. A ruby color with raspberries and Asian pears on the nose that gives way to big, powerful concentrated berries. When we discovered the grape came from a 110 year old vine dry farmed Zinfandel, it made sense why we enjoyed this one so much.
Fitzpatrick Winery and B & B was our next stop and where we were going to stay that evening. They invite you to "Uncork the Magic that is Fitzpatrick Wines" but we found that the wine was not the only magic about the place.
Brian and Diane, the owners, were equally magical to be around. Our stay took us back in time to our visit to the "Ould Sod" and the hospitality that is so unique to Ireland and its people. Dining together, telling stories and sharing the wine made for a wonderful experience for all of us.
Fitzpatrick Winery features fine hand crafted wines made from organically grown premium wine grapes and they have been in Fair Play AVA (American Viticultural Area) for over 35 years. Brett and David had a fondness for the blend Tir Na Nog (roughly meaning Land of Youth) from the Celts mythical land under the sea. This is a light wine similar to a Pinot Noir with layers of character and flavor.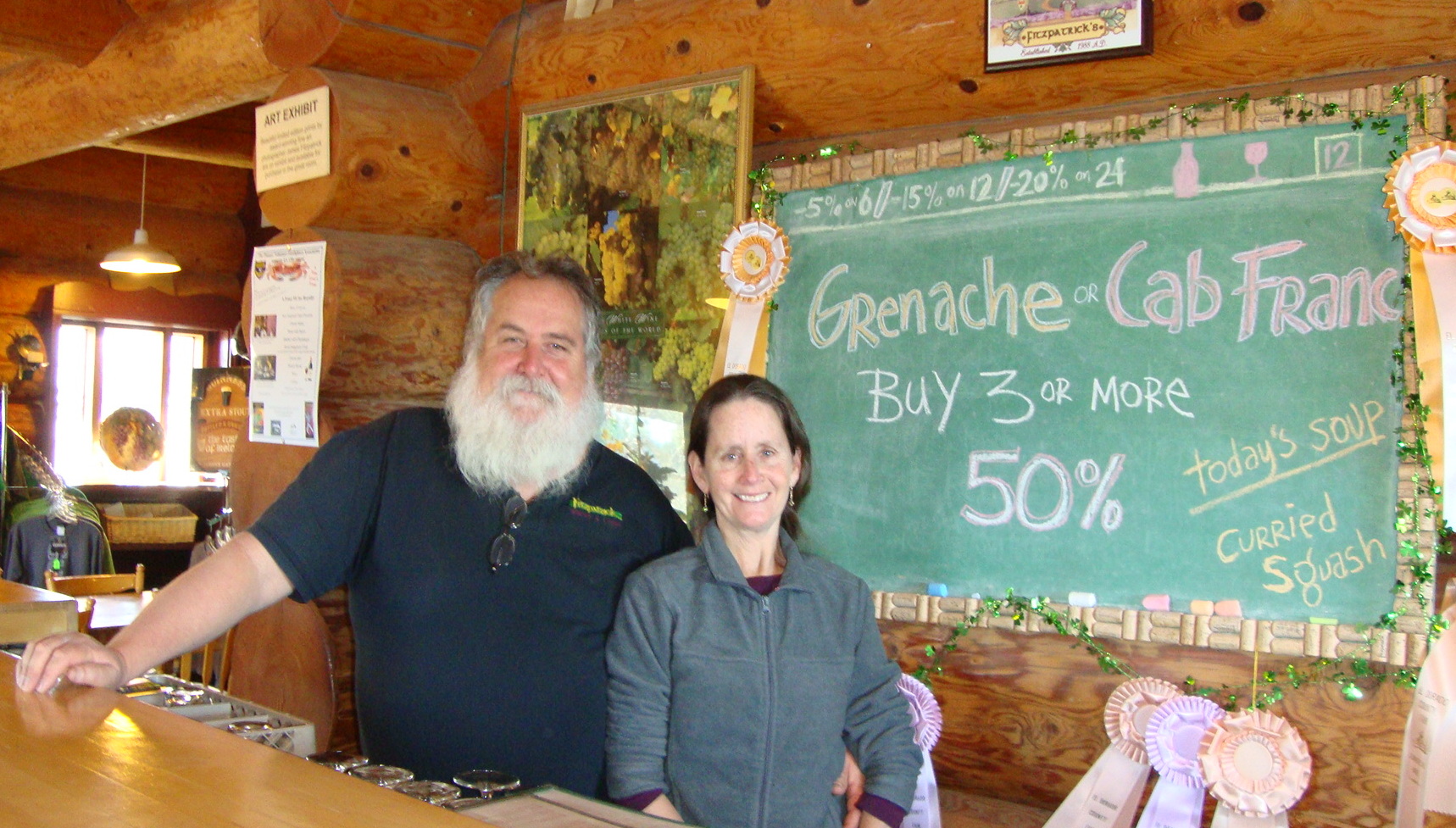 We had our lunch and breakfast here and found Diane to be a wonderful and creative cook. From here we visited a winery that shall go unmentioned which was a style that all the wine makers in the area shared. If you didn't have something nice to say about it, then don't mention them by name. There were other ways to describe the experience and most knew where you had been. The tannic blast from this winery had us pouring out our tastings and that was Too Bad!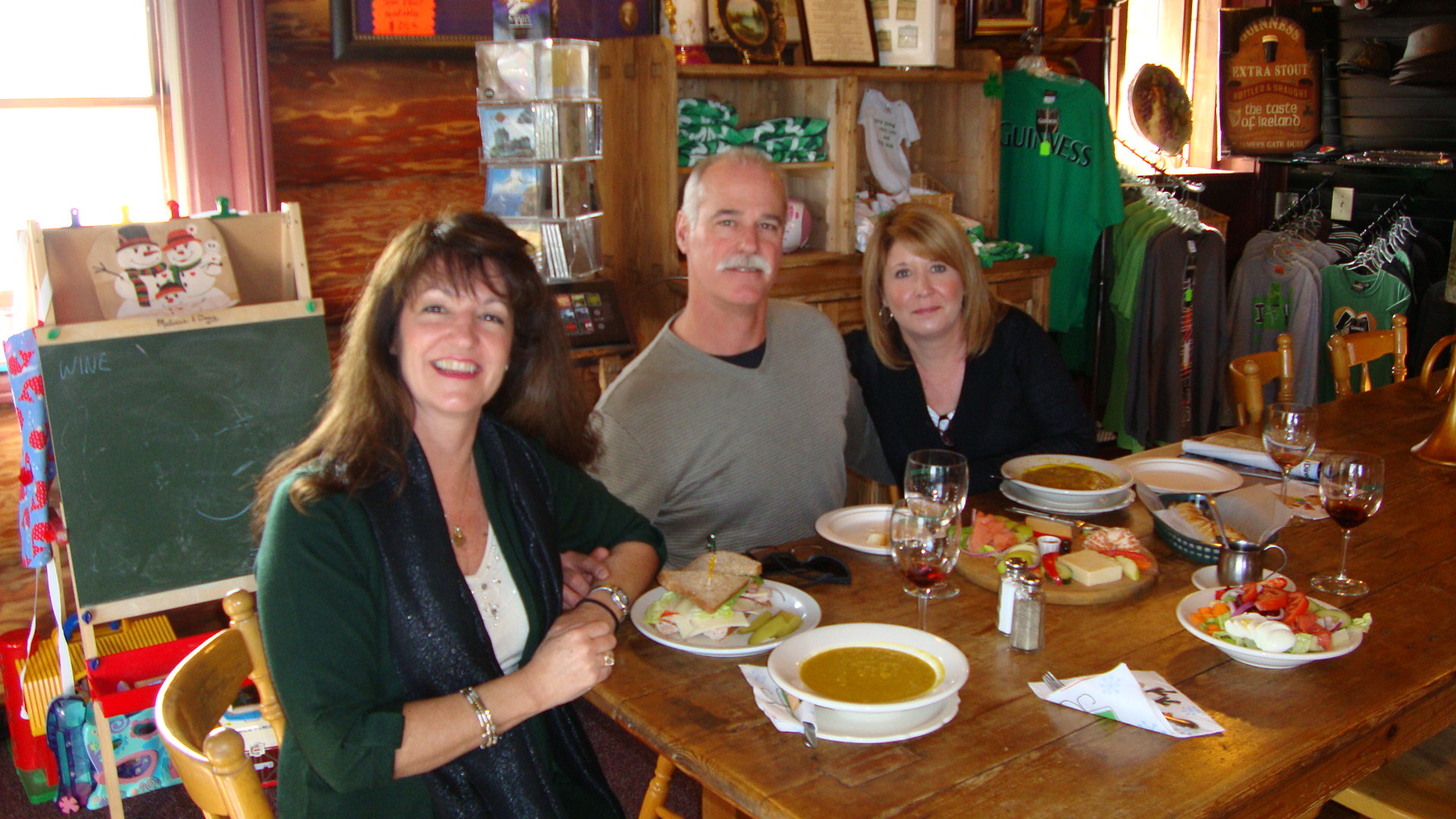 Ursa Vineyards was our next stop to cleanse our pallets. The tasting room is no more than a wooden trailer just off the road but the wines inside had much more character. Speaking of character….. my brother was captured by the vines as we left the trailer…….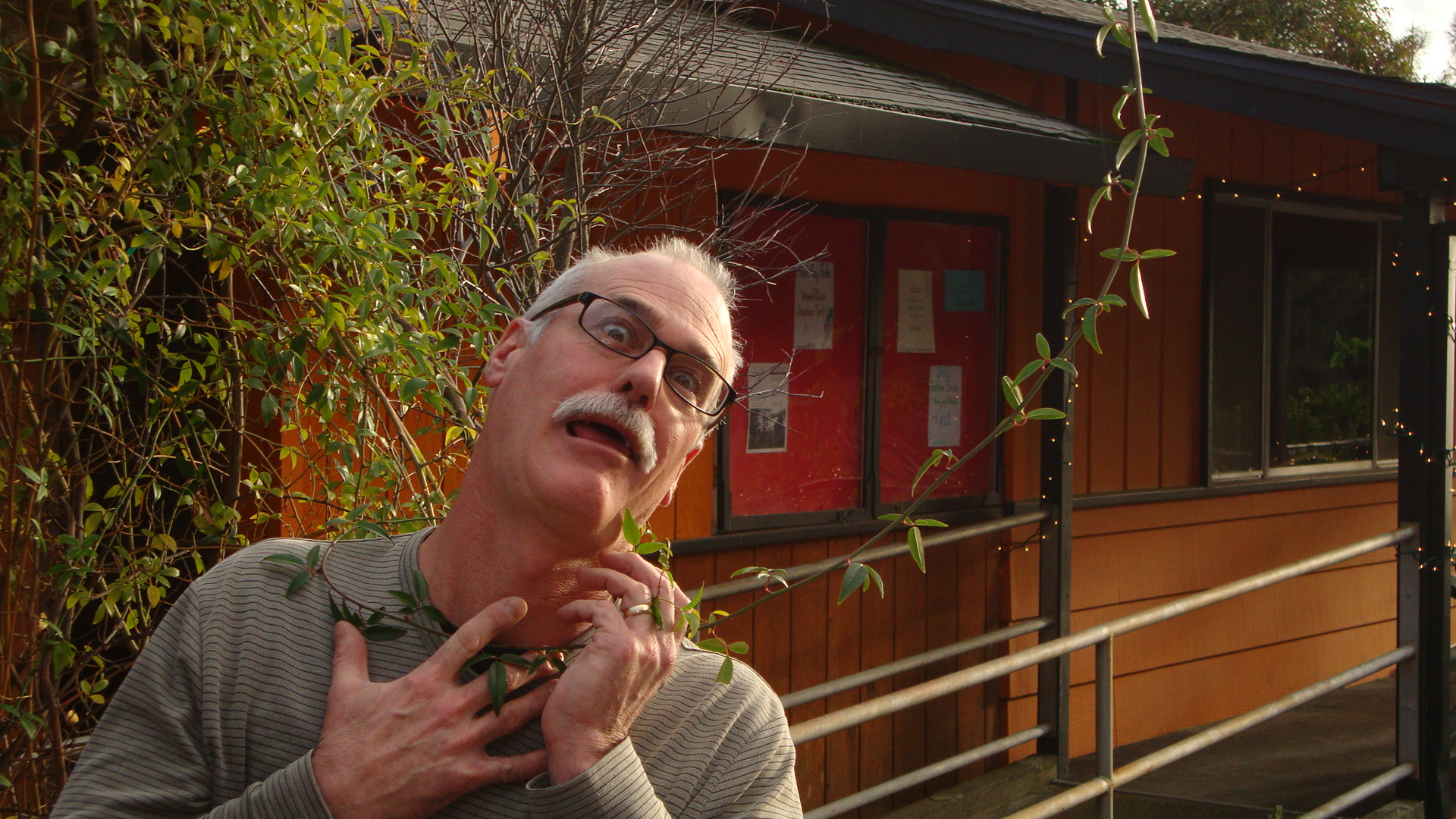 My husband loves Pinot Noir but I find them usually a bit thin and uninteresting in the lower price points. Not so with the 2008 Pinot Noir here. It had a ripe, grapey flavor that lingered long and tastefully on the palate and a fuller body than most Pinots we tasted. Ursa also has a great port, 2007 Vinum Dulcis they make from a Portuguese grape called Souzao that produces one of the only grapes in which the juice contains pigment resulting in brilliant rich colored port-style wines with luscious fruit flavors.
Windwalker was our final stop and our timing could not have been better since we were the last ones there and got to talk at length with the owners, Jim and Alanna. They told us about the history of the winery and the different styles of wines and the mentality of growing grapes in the foothills, "country elegance" style. There wasn't a single wine we tasted that we did not enjoy so we finished off our "box of wines" collection in celebration of Boxing Day with a 2007 Mourvedre, which had not been released for sale yet ( 2006 was sold out) and it was wonderful. It has ripe strawberry and plum aromas with hints of clove. The soft and smooth tannins and medium body created a beautiful sipping experience. We also had to have a bottle of the 2008 Malbec which was quite good. When you brought the glass to your nose, the aroma of vanilla and berries fills the glass. Flavors of cranberry and black cherry linger with blackberry on the mid palette. The finish is smooth with light and creamy tannins. Just perfect, just like our day!