Halloween comes but once a year so I say go all out! I like to decorate from the street to the back yard! Some years we have had a big bash and some years we go for a more intimate, close knit, ghoulish affair. This year we a keeping it small but the details are still hauntingly fun! And you must wear a costume or you're head will be lopped off!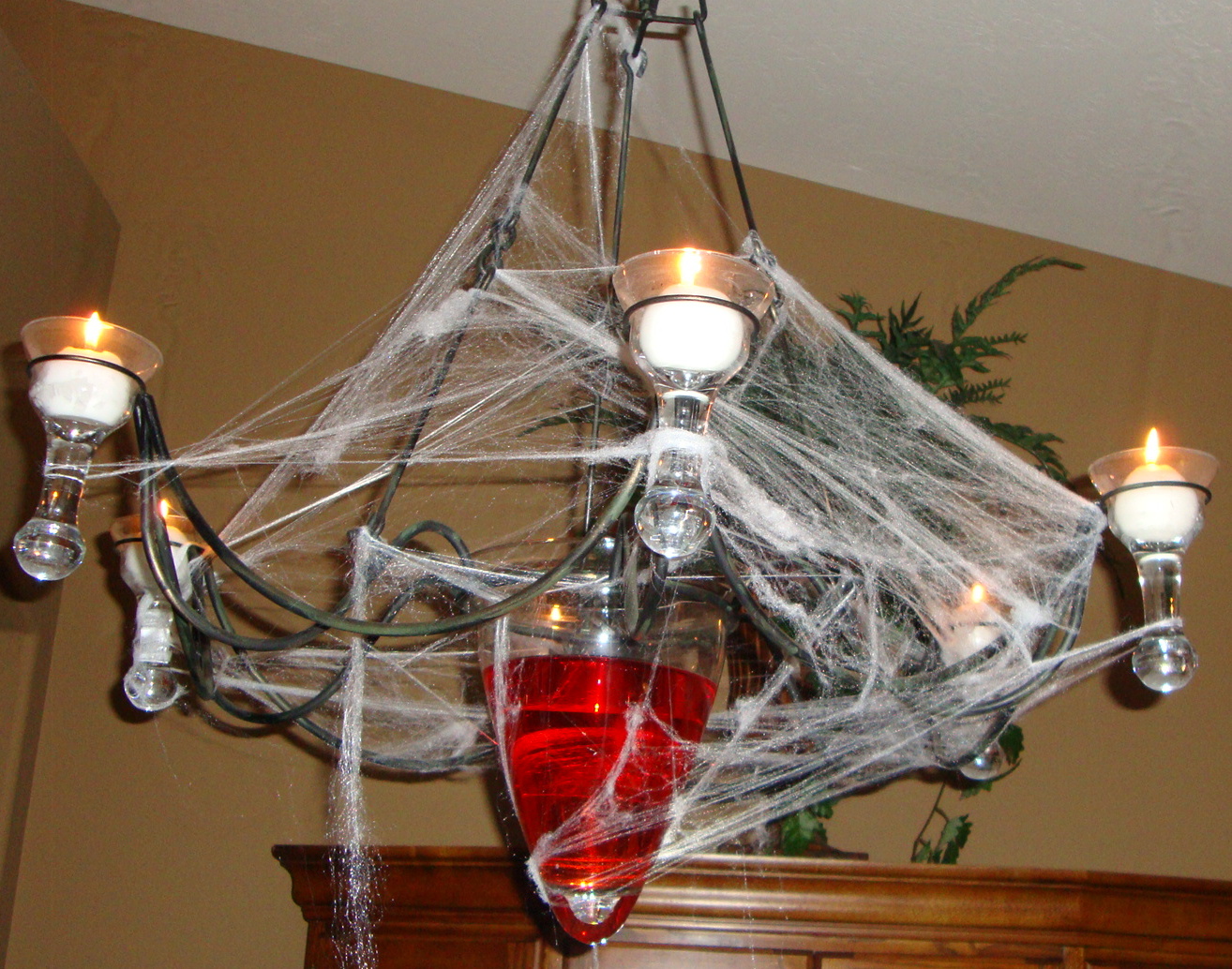 Everywhere you look there is something creepy going on. Do these people ever clean the house? The chandelier is a spider's playground! Is that blood overhead?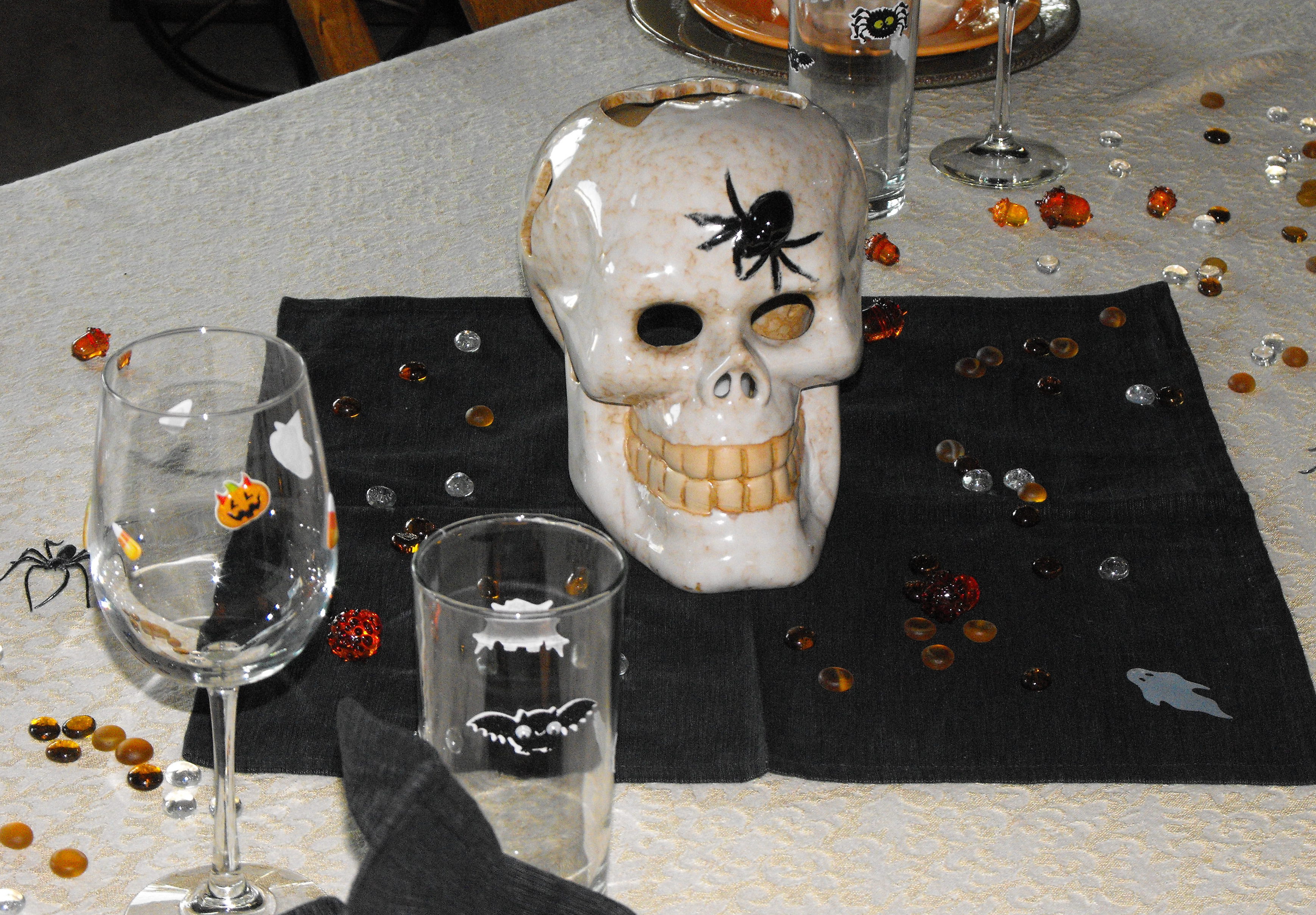 Turn your everyday glassware into Halloweenie drinking vessels with stickers of bats, spiders, skulls and pumpkins. So easy and they will just peel off their little costumes in the morning and return to normal back in your cupboard.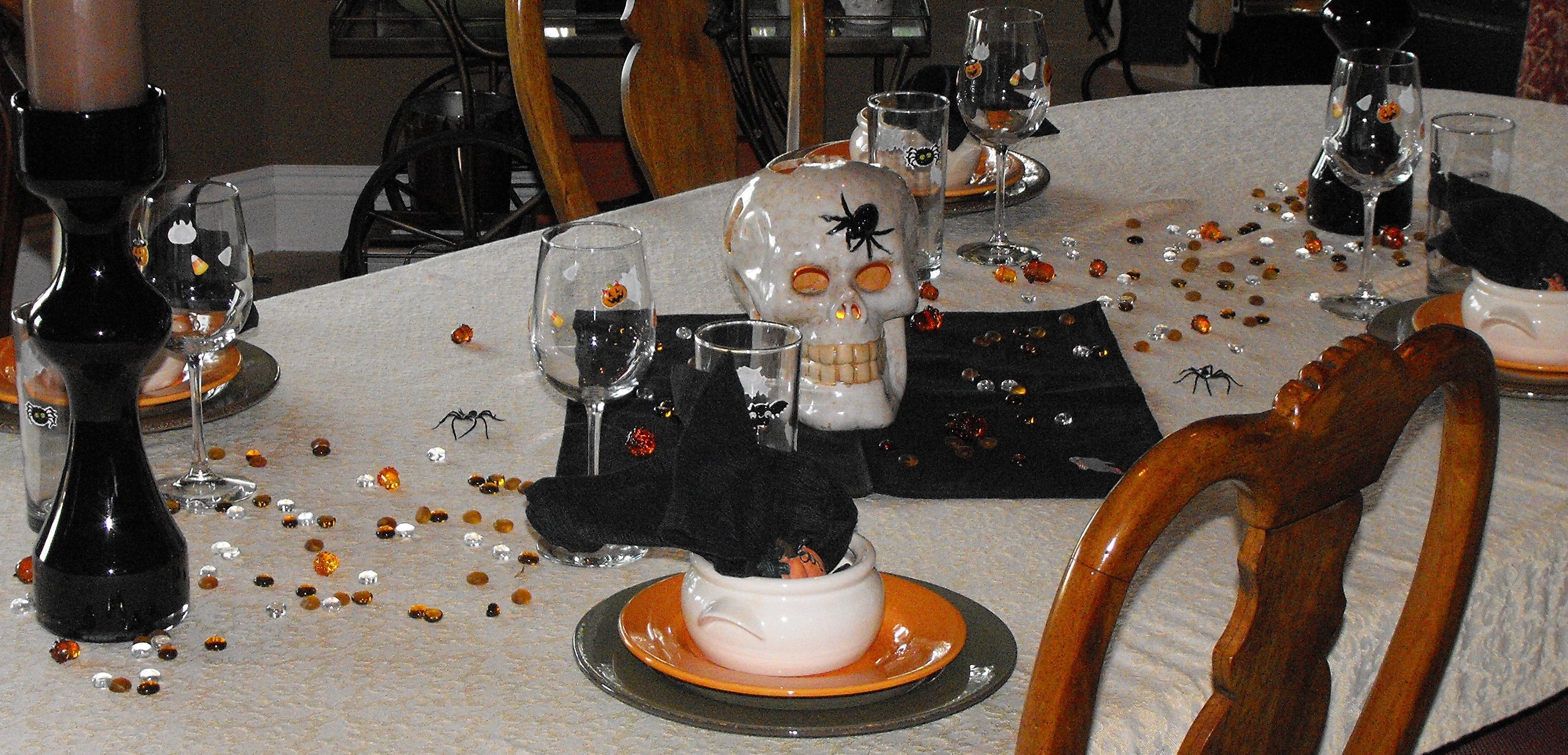 Bowls, plates and napkins in the colors of the season like black, orange and green against a light table cloth really shows off the gems, spiders and skulls in the low glow from the candles on the table and around the room.
There is a chill in the air so a little Road Kill Tortilla Soup with Bat Chips will tickle the palate nicely followed by some lovely Baked Snake. What? You don't have a recipe for these delicacies? I'll share the secret family recipes with you in the Eat, Drink and Be Scary Party Box.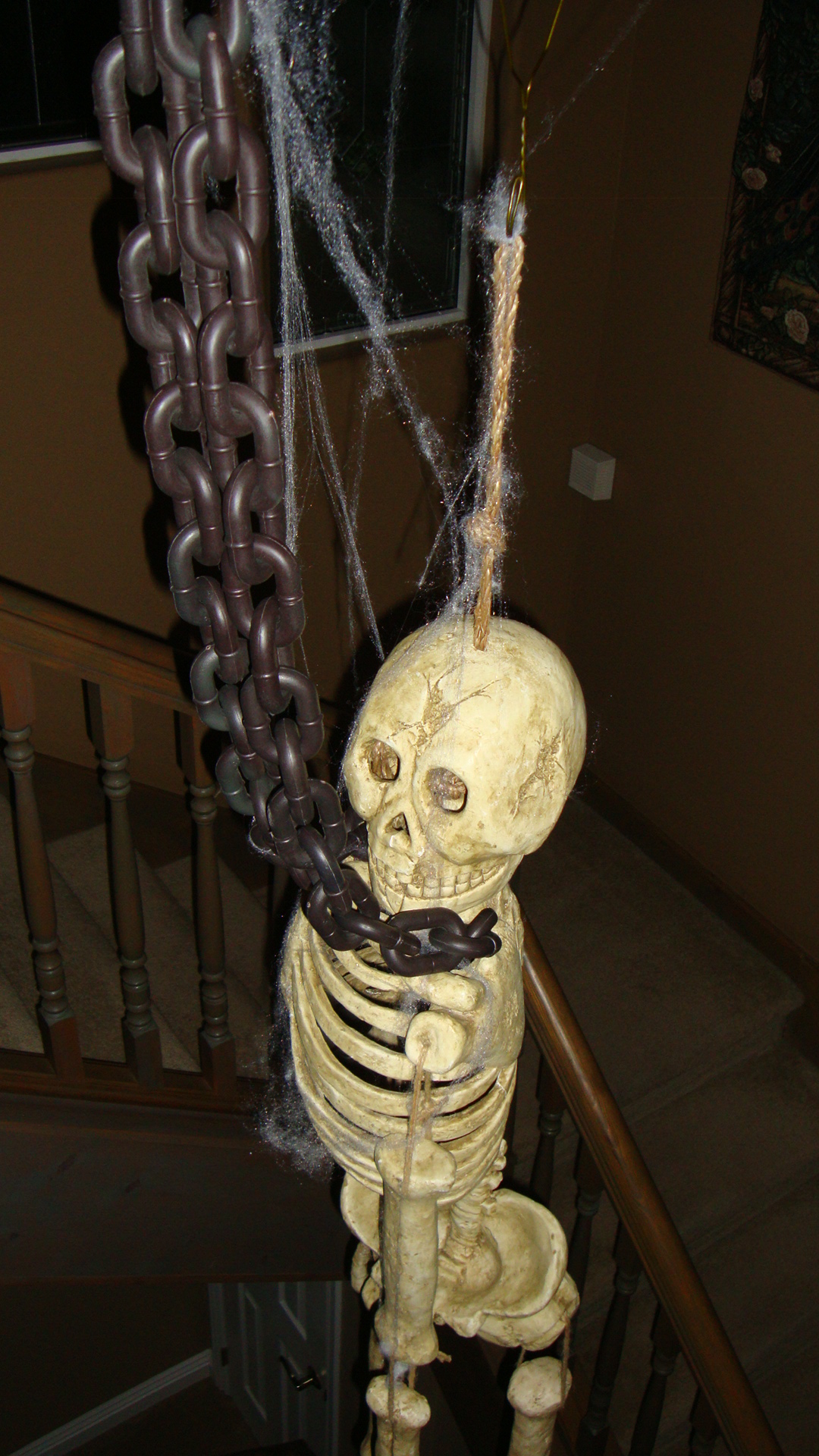 Whatever you choose to do, just make sure you have enough food so that your guests don't starve to death! Happy Halloween!