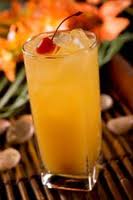 "Yellow Bird, up high in banana tree. Yellow Bird, you sit all alone like me", or so the song goes. You won't be alone for long when you serve up this cheerful cocktail!
Similar to a Screwdriver, the Yellow Bird replaces the vodka with two types of rum. As an extra treat, there is a little Galliano for extra flavor.
Ingredients:
juice of half a lime
1 1/4 oz orange juice
1 oz light rum
1 oz dark rum
1/4 oz Galliano
maraschino cherry for garnish
Preparation:
Squeeze the lime juice into a cocktail shaker with ice.
Add all of the remaining ingredients.
Shake well.
Strain into a collins glass with crushed ice.
Garnish with the cherry.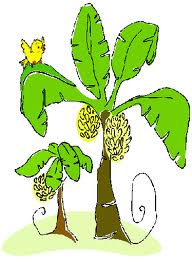 My Mom and Dad used to sing a little song about a yellow bird and now that song has a very special meaning for my Dad and I since Mom is no longer with us.
She is like the yellow bird singing to us. Cheers Mom!