We rolled into town for my Dad's birthday just in time to be part of the beginning of the Summer of Graffiti in Modesto. A month long celebration of car shows, music and cruisin' the main drag of McHenry Avenue ties to the iconic coming of age movie, American Graffiti. The writer/director, George Lucas is from Modesto and graduated from my high school, Thomas Downey High in 1962. American Graffiti touched the hearts of millions and created a kind of "time capsule" of what life was like through the eyes of American teenagers and how it was changing in that pivotal year of 1962. In fact, Universal Pictures describes the film as capturing the "heart of America's last age of innocence."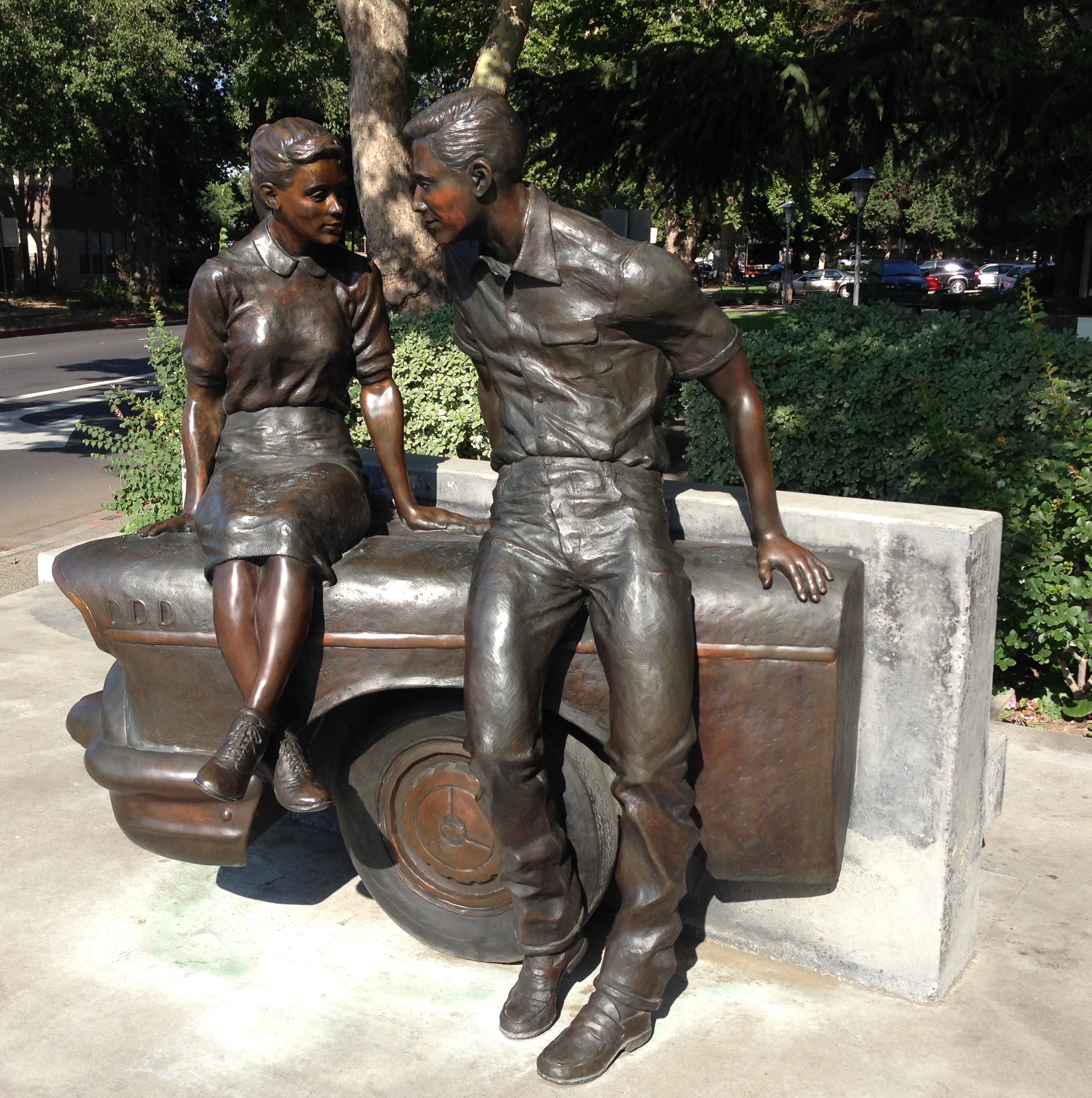 Modesto has recognized Lucas with a special statue erected at the five points intersection – McHenry, J Street, Needham, 17th and Downey – which celebrates Lucas's early success, "American Graffiti".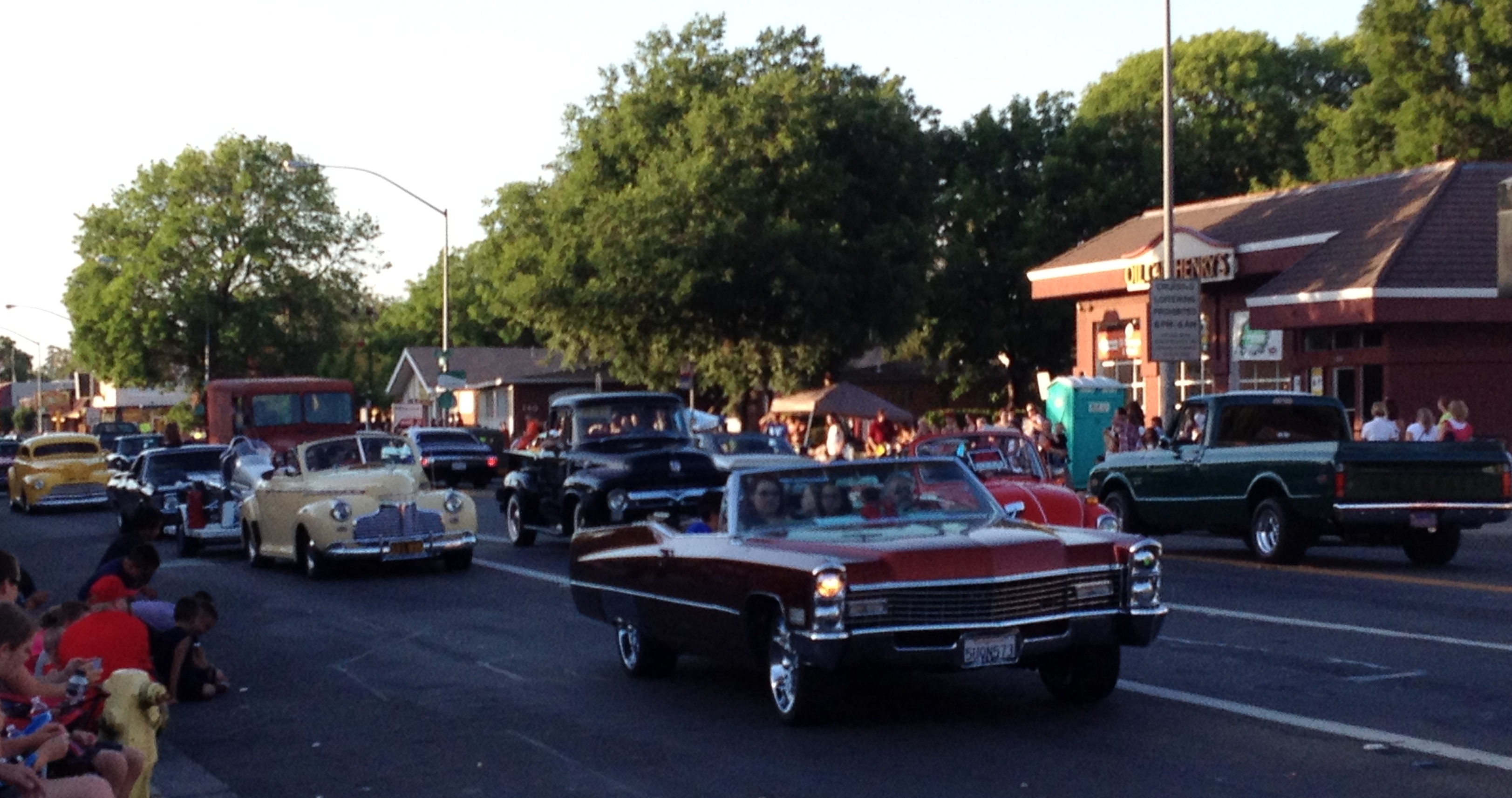 We gathered at Minnie's on McHenry for perfect viewing of the old cars cruisin' down the traditional path. The "Graffiti Cruise" began in the late 1940s and '50s with a spirit that lives on today. The characters and the places in the film were all drawn from George Lucas's childhood in Modesto so it felt appropriate to have cocktails and tell tales of our own high school days. Remembering a more innocent time, if you did get into a bit of trouble, the cop would drive you home and tell your parents. That was enough to keep most of us from getting too carried away!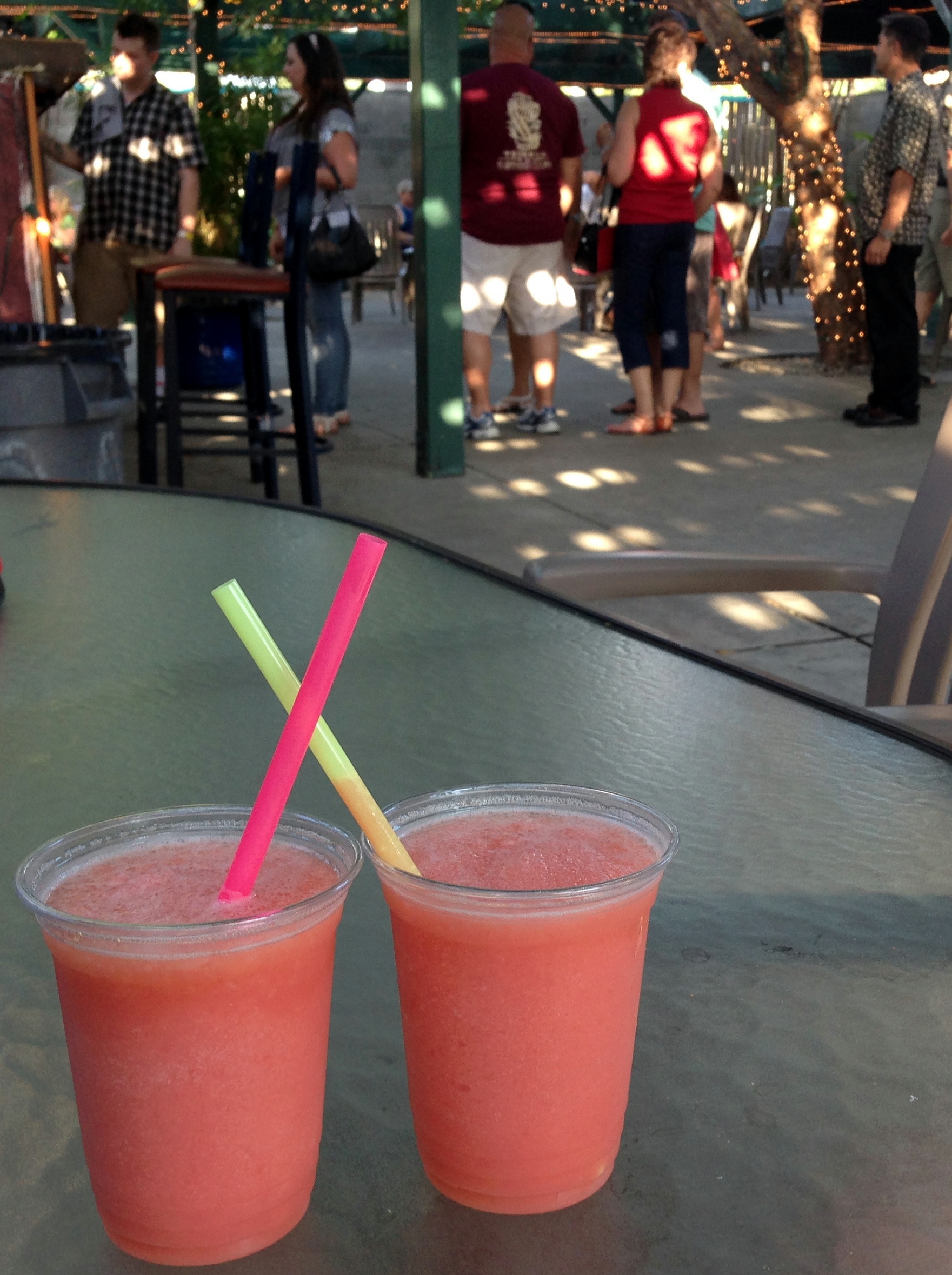 If you're ever in Modesto, stop into Minnie's and have The Jerk cocktail, especially on those blazing hot 100+ degree summer days! And if you get to choose when you will be there, try June and be part of Cruisin' American Graffiti style!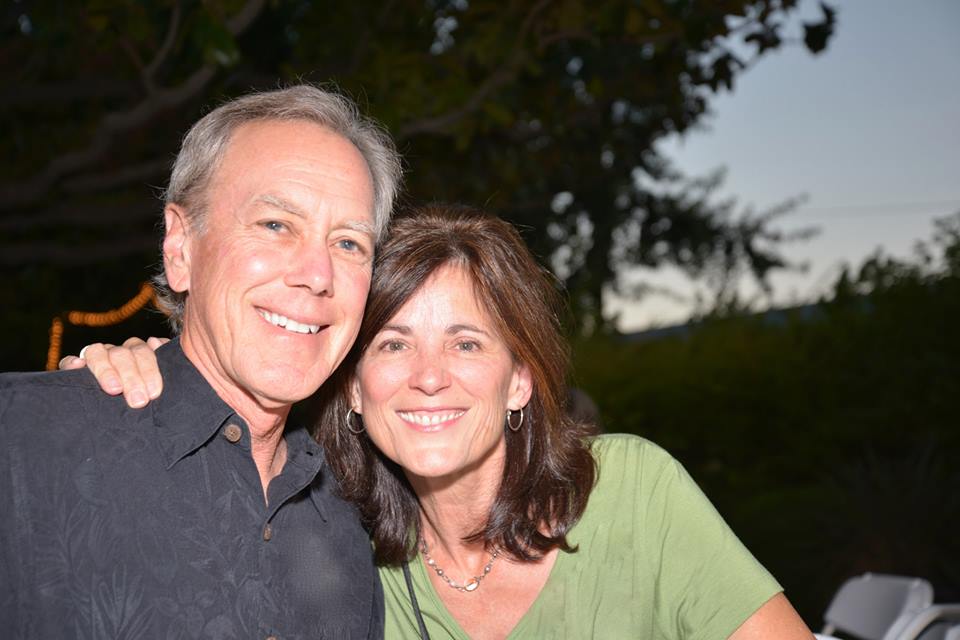 The feeling of nostalgia carried over into the next day aided by a conversation with newly found friends Scott and Lani from Minnie's the night before. Lani is a docent at the McHenry Mansion and she affectionately refers to it as "My Mansion". Her stories fired an interest in showing David one more historic place from my hometown. Dad was up for it too and he had great stories to add from his teen years growing up in Modesto during the heyday of cruisin'.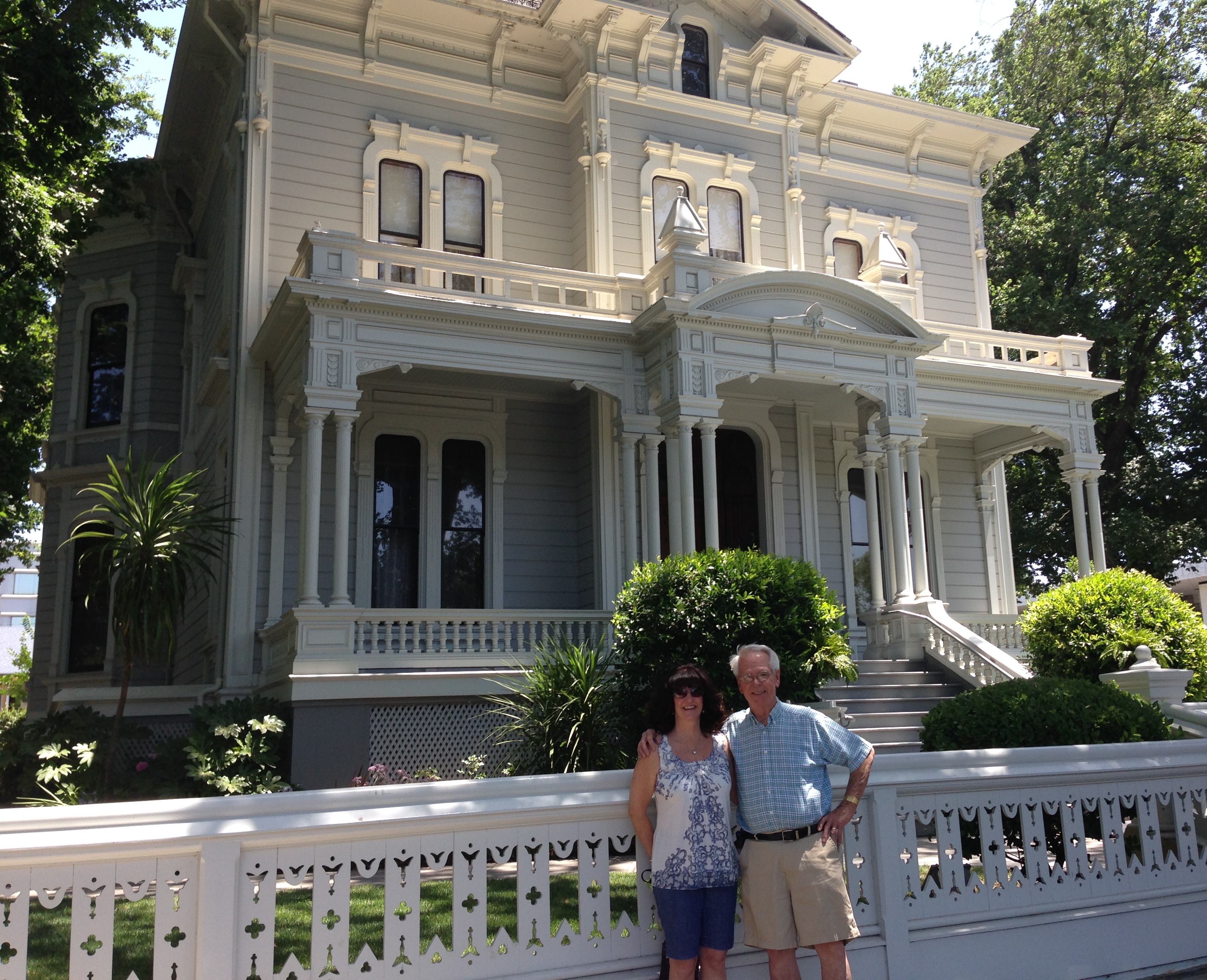 The McHenry Mansion was built in 1883 by Robert and Matilda McHenry at the corner of 15th and I Streets in Modesto, California. The Mansion was designed by Jeremiah Robinson, a Stockton contractor who constructed the Stanislaus County court house in 1872-1873.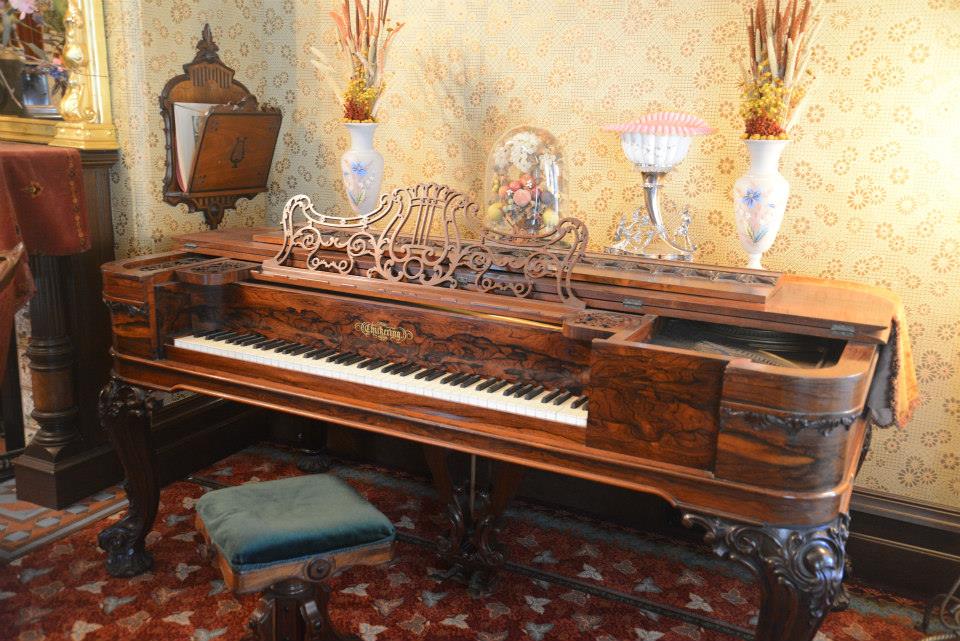 The interior is beautifully decorated true to the time period. Pictures do not do justice to the details and workmanship. The docents' stories of the past add to the rich history of the mansion making it a very interesting tour and glimpse into the past.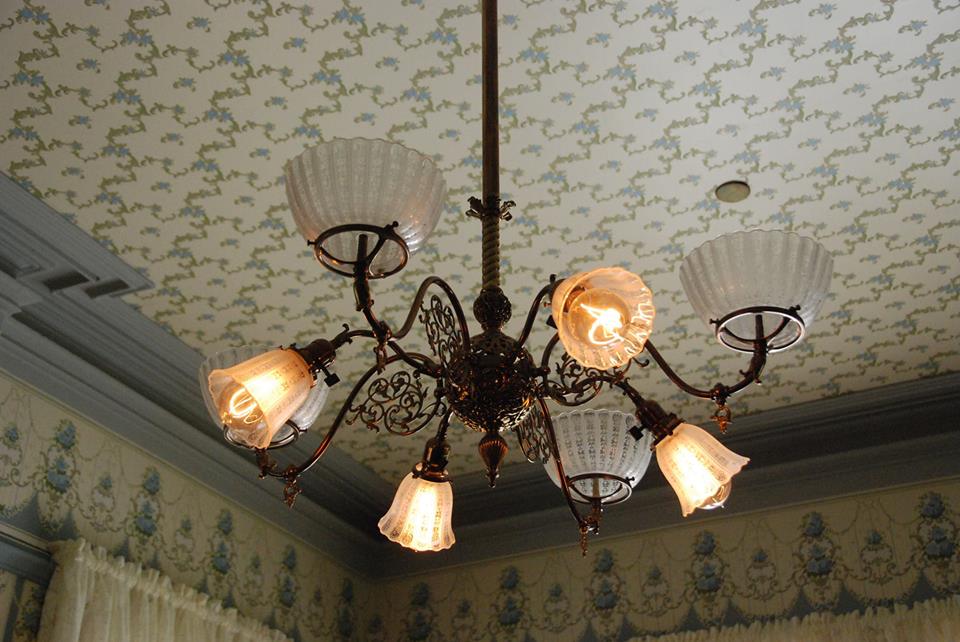 Claire, our docent tour guide, told us the gas electric period was very brief, beginning in the late 1890's and ending for the most part by 1905. Electricity was just being introduced into homes as a lighting and energy source; however, it was not yet reliable. Lighting manufacturer's combined both gas and electric into one fixture. When the electric power failed the homeowner could turn on the gas portion of the light.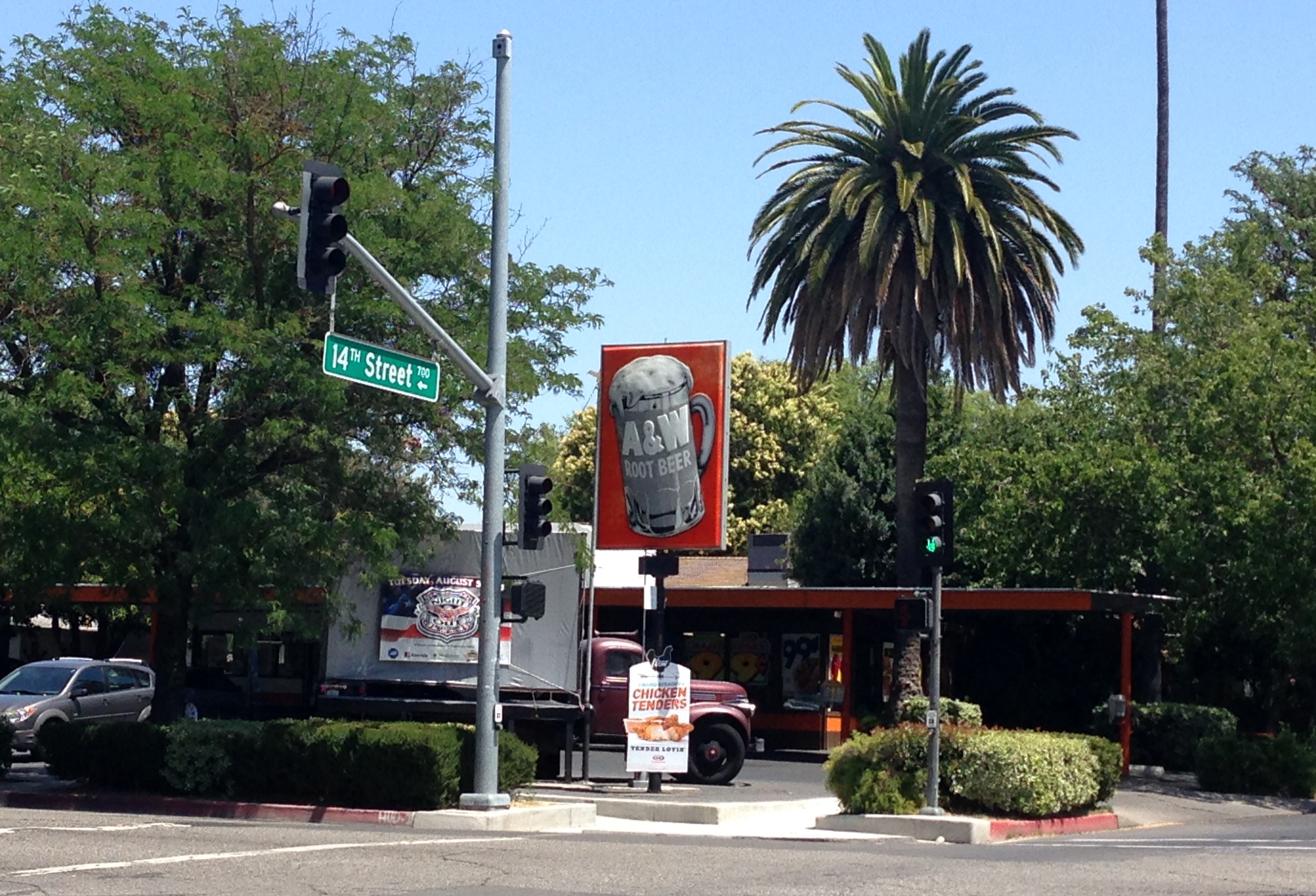 We have now built up quite a craving for another Modesto favorite and we cruise over to A &W Root Beer Drive-In for a burger and frosty mug! Here's how the story goes of a little root beer stand in California and how it grew up too.
Roy W. Allen opens his first root beer stand on June 20, 1919, at 13 West Pine Street in Lodi, California. Allen gives away his root beer during a celebration of returning soldiers from World War I. Frank Wright, an employee of Allen's root beer stand in Lodi, joins with Roy Allen in a partnership and formally name their beverage A & W Root Beer in 1922.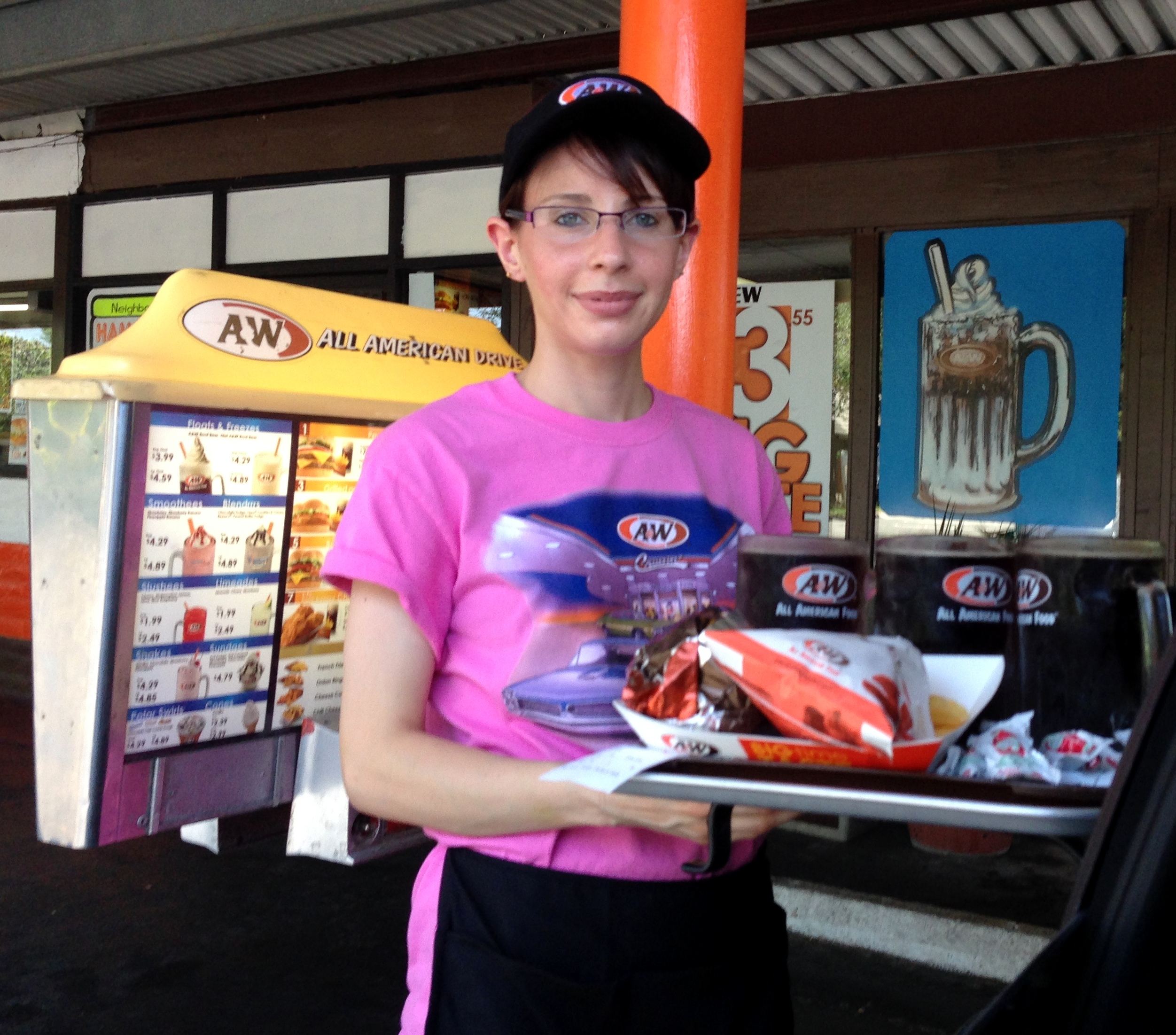 Roy Allen buys a broken-down carnival wagon, and sets it up in Sacramento as a drive-up root beer stand. The first "car hop" restaurant service in the United States is started. In 1925 Roy Allen begins selling franchises, making A & W one of the first franchise restaurant chains in the United States.
By 1951 the franchise had grown to over 450 stores and a 16-ounce mug of root beer sold for 10-cents, in addition to 5-cent drinks. It was known as the "Jumbo" mug. A&W was so popular the chain went international in 1956 and by 1957 the number of A & W Root Beer franchises worldwide was about 1400, in 44 of the 48 US states, two in Alaska, six in Canada.
In 1963, A&W introduced four choices of hamburgers and their corresponding Burger Family members: Papa Burger, Mama Burger, Teen Burger, and Baby Burger. The burger family, carhop service on roller skates and the frosty mug of root beer bring back so many happy childhood memories for me and millions of others. We just had to stop into Modesto's last A&W and relive a few with my Dad.

All in all it was a very satisfying weekend remembering, with great fondness, my hometown of Modesto, CA (USA) with two of my favorite guys!