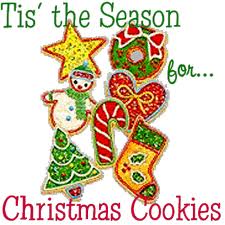 I came across this list of rules for a Christmas Cookie Exchange sent in from a man's perspective and could not resist sharing it. Part of the fun of the holidays is the laughter. Hope you get a chuckle out of this!
The 10 Rules for Hosting a Successful Cookie Exchange – So Say the Man!
1. No cookies shall be decorated nicer than those of the hostess.
2. If a guest arrives wearing the same outfit as the hostess, she must immediately leave and change her attire before returning.
3. All cookies must elicit admiring oohs and aahs even if they're the most pathetic cookies ever created.
4. No men are to be present. If the hostess' husband is home, he must be sequestered in the most remote corner of the house.
5. If a male should accidentally stumble upon the festivities, absolutely no scratching of body parts or rude noises are to be tolerated.
6. Cookie batches must contain 12 cookies; no more, no less. One giant cookie with the word "mega" etched in icing does not count.
7. Cookies must not have any tofu or other soy products as one of the ingredients.
8. The gumdrop/cookie ratio must be no more than 20%. A crappy cookie is a crappy cookie and no amount of decorating can help.
9. Cookies absolutely must reflect the theme of the season. Old orange colored Halloween cookies with red and green sprinkles just won't cut it.
10. All cookies must leave the premises at the end of the evening. Undesirable 'treasures' are not to be left in the hostess' bathroom, front lawn or exterior flower pots and planters.